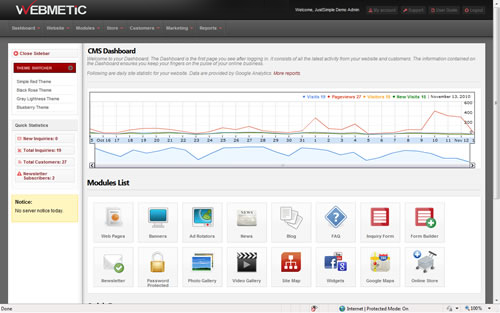 Easy to update;
Search Engine Friendly.
Social Media Ready!
Webmetic CMS is a web content management system that makes it easy for non-technical users to create and maintain fully functional websites. Everything you need is already included. It comes with full SEO, mailing list, and content management.
Webmetic CMS is fully featured web content management system with many innovative features!