WEB PUBLISHING MADE EASY.
Whether you are a designer, developer, agency, or business owner, we can eliminate your web pain.

A BEAUTIFUL USER EXPERIENCE.
From novices to expert web designers, everybody loves the Webmetic CMS interface. Everything you need is already included, both SEO, mailing list, and content management tools.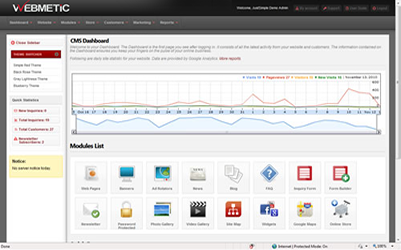 Complete Suite of Web Solutions
CMS website solution for Hotel, Small Medium Enterprise (SME), Small Medium Industries (SMI), small or large corporations.